Babić is one of Croatia's indigenous black grape varieties. It grows primarily in the region of Northern Dalmatia (Sjeverna Dalmacija) around the coastal city of Šibenik and the village of Primošten. No other country has adopted this grape, and even within Dalmatia examples of it are relatively scarce. Fewer than 20 commercial wineries make it. For this tasting, we tried 6 Croatian Babić wines to see how they rate.
Wine lovers accustomed to the Dalmatian heavy hitters Tribidrag and Plavac Mali may be surprised by Babić's elegance. The climate of Northern Dalmatia is hot, but carefully grown Babić holds onto its refreshing acidity, making it a better choice for pairing with food. A touch of oak aging only refines its herbaceous cherry flavors. Babić has world-class potential, but with so few examples available, it is wise to try before you buy.
The Tasting
Note: This tasting is meant to be readable, not comprehensive. We tasted six wines, not 60. The wines are listed in alphabetical order by producer. A star (*) indicates wines that stood out for their quality and flavor on the day of the tasting. Prices are those we paid at retail.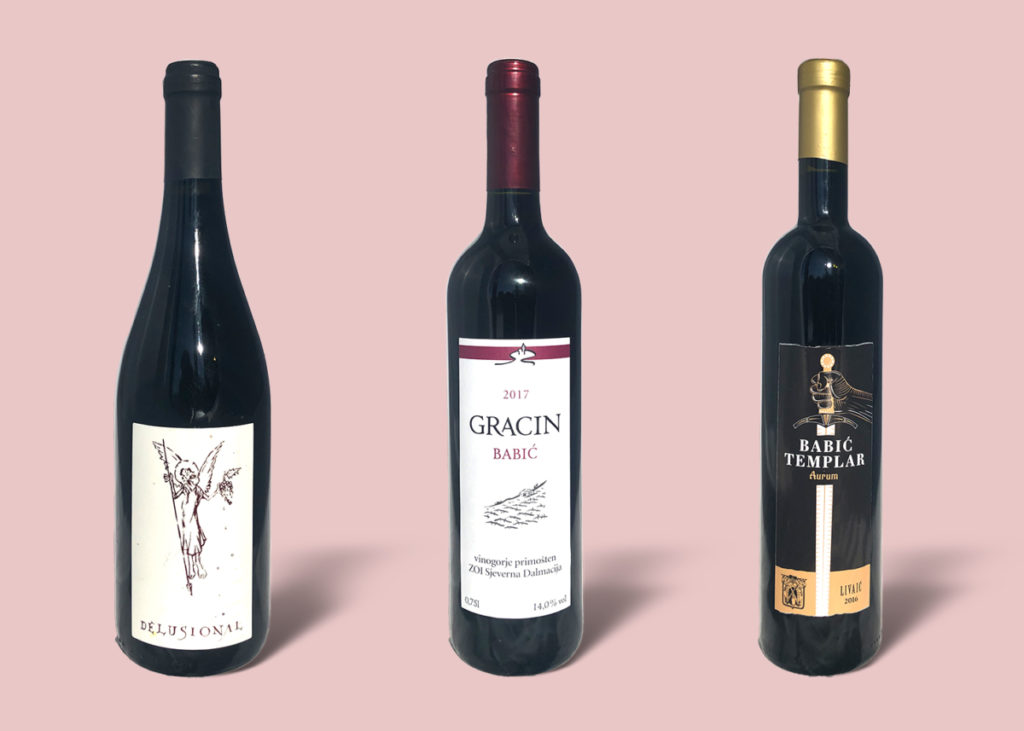 Delusional Babić NV (Sjeverna Dalmacija) €22
Mike Pulley, a relative newcomer to winemaking, has quickly mastered the juggle of technology and tradition. Delusional Babić seems to reflect this fine balance, with its clean, light freshness, black plum and pomegranate flavors and Old World, earthy wild herbs. It's the lightest in body of the six wines here (think Pinot Noir) but its fresh acidity made us want to try it with salty, fatty pršut. Super-drinkable, with or without food—a great example of the grape. The vintage is primarily 2017, with a touch of 2018.
*Gracin Babić 2017 (Sjeverna Dalmacija) €25
The Babić made by Dr. Leo Gracin has long been considered king of the realm, so it is no surprise to find that it is one of the two most stately wines in our lineup. It beautifully balances rich body, ample acidity for food pairing and under-control tannins that make it a pleasure to sip. But it is the savory, roasted meat notes and mineral salinity that really stand out. If you want to taste umami in wine, here it is! Highly satisfying, with a lasting finish.
Livaić Babić Templar Aurum 2016 (Sjeverna Dalmacija) €16
This is a big, full-bodied wine with plenty of alcohol—and surprisingly little to say. A light floral and red apple aroma leads to a nice structure and mouthfeel, with tart cherry and tobacco flavors. The wine is pleasant, but it doesn't shine. A guest taster suggested, "with a little time and maybe decanting" this wine might come to life. After opening a bottle of the 2015 with the same results, it may be equally safe to conclude that this is the house style.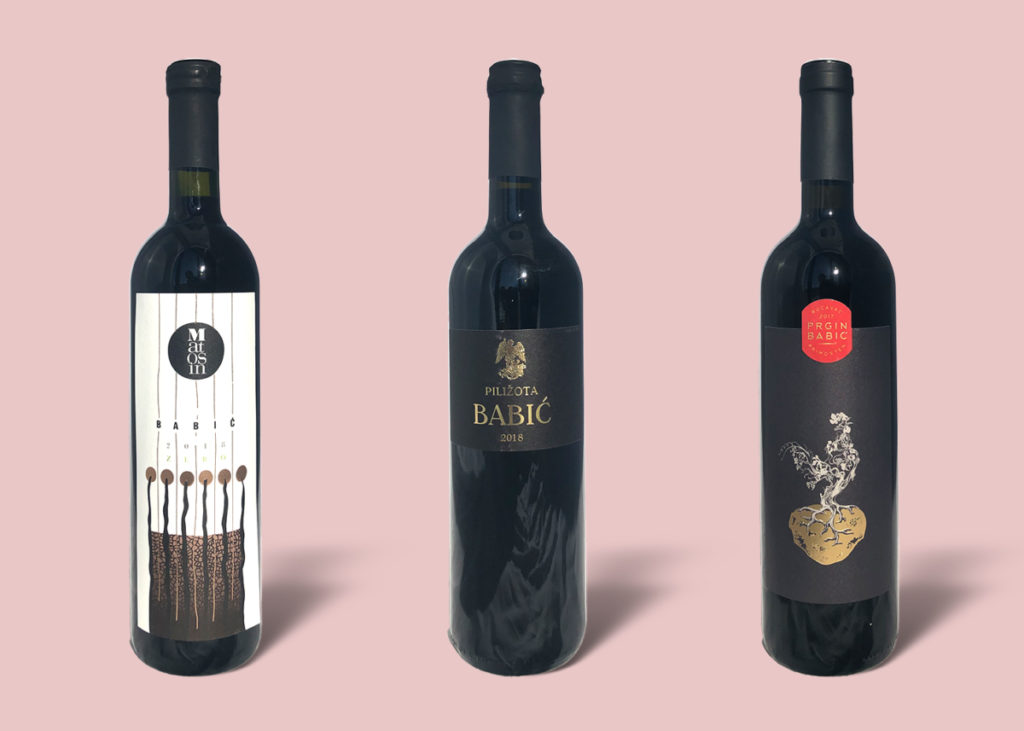 Matošin Babić Zero 2018 (Sjeverna Dalmacija) €15
The Zero in the name of this wine indicates it was produced as a "natural wine." In general, this means the vineyard is organic or biodynamic. In the winery there is zero addition or adjustment of yeast, tannin, acidity or other elements of the wine, plus minimal if any use of sulfites. The result here is a medium-bodied wine with drinkable tannins and a type of edgy acidity (called volatile acidity) that brightens the cherry-pomegranate flavors with a sort of "high-toned raspberry," as one guest taster put it. A lively sipping wine. Organic.
Piližota Babić 2018 (Sjeverna Dalmacija) €12
We were wowed by the rich floral and creamy cherry aromas coming from our glass, which seemed to promise a friendly, flavorful wine. On tasting it, though, we found a Babić on steroids, with pumped-up, mismatched flavors of cherry jam, balsamic, passionfruit and guava, and sweet peperoncini. Its texture and intensity reminded us of dried grape wines—"recioto-style?" mused one guest taster. Another simply said, "Bummer." And that summed it up perfectly.
*Prgin Babić 2017 (Sjeverna Dalmacija) €26
The vineyard name Bucavac on the label refers to the famous vines that huddle in stone-walled cubes of land on one coastal hillside near Primošten. And Bucavac delivers. Full-bodied, with rich aromas of cherry, leather saddle, light oak and a note of iron minerality, the Prgin finishes with a touch of smoke and bramble. Next to the Gracin, it is fruitier, but has the same impressive build. Lovely for sipping, but made for food.
Cheers Croatia Magazine conducts wine tastings in the semi-blind format. This means that we know what wines we have, but they are placed in numbered bags so we can't identify them during the tasting. Wines for tastings are purchased, or occasionally donated by the winery. See the magazine's Affiliations and Gifts Policy for more information.